Your Online Instructors
Meet Our Fine Online Faculty and Staff
We are proud of the commitment and professional expertise of our dedicated online faculty and staff. Our educational administrators and academic advisors have extensive experience in career education. They are also experts in proven online learning strategies.
Madison School of Healthcare Administrators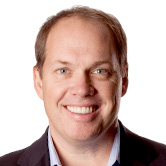 Frank F. Britt
President
Frank F. Britt is on a mission to connect learners of all ages with affordable education and pathways to their academic, personal, and professional goals. He has shared his insights and expertise on the intersection of education and the world of work with numerous media outlets including Harvard Business School's Managing the Future of Work podcast, Bloomberg TV, SXSW EDU, Forbes, and HR Magazine among others. Before becoming a leader in online education, he served as CEO of Pri-Med, the largest medical education training company for primary care physicians, and as an Operating Partner at Bain Capital Ventures. He is a board member of The National Job Corps Association and holds a Bachelor of Science in Marketing and Operations Management from Syracuse University.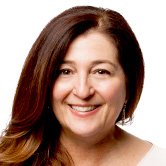 Lisa Prince Rutsky
Vice President of Education and Academic Dean
Lisa Prince Rutsky provides academic leadership and guides the day-to-day efforts required for successful implementation of the educational programs offered throughout the Ashworth College family of schools. She has 15 years of experience in secondary and post-secondary online education and her resume includes tenures as Chief Academic Officer of Ashworth College, Principal and Assistant Principal of James Madison High School, and service as an adjunct professor of psychology, human development, student success, and cultural diversity for a variety of online programs. Lisa holds her Master of Education in School Psychology and Bachelor of Science in Psychology from Georgia State University.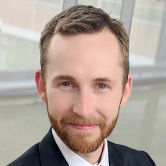 Mark Swails, Ph.D.
Chief Academic Officer
Mark Swails is a leader in online education with more than a decade and a half of experience working with copyright compliance, academic libraries, and digital libraries for the Ashworth College family of schools, Emory University, University of North Carolina at Chapel Hill, University of Kansas, and Johnson Community College. Mark holds a Doctor of Philosophy in Library and Information Science from the School of Library and Information Management at Emporia State University, a Master of Science in Library Science from the University of North Carolina at Chapel Hill where he was an Institute of Museum and Library Services (IMLS) Carolina Digital Curation Fellow, and both a Master of Arts and Bachelor of Arts in American History from Emory University where he received the James Z. Rabun Prize for excellence. He is a member of the American Library Association and the Association of College and Research Libraries.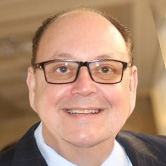 Thomas Frisco
Director of Pharmacy Technician Programs
Thomas Frisco has nearly 30 years of experience in pharmacy including more than a decade as a specialist in pharmacy technician education. His background in retail pharmacy operations and hospital patient care has afforded him a deep understanding of U.S. Pharmacopeia regulations, medication management, dispensing and compounding, records management, aseptic technique and beyond; the training and practice of these is integral to the development and implementation of valuable career training programs for aspiring pharm techs. Tom joined the Ashworth College faculty in 2017 and moved into his role as Director of Pharmacy Technician Programs in 2018. He is licensed as a Pharmacy Technician by the State of New York and holds a Bachelor of Science degree.

Elizabeth (Beth) Markham
Director of Nursing Programs
Beth has dedicated her entire professional life to nursing and nurse education. She has held several college administrative and faculty posts, and was selected as Wharton Executive Leadership Fellow by the American Association of Colleges of Nursing. She holds a Bachelor's of Science in Nursing from Emory University and a Master's of Science in Nursing from the University of North Carolina at Chapel Hill, where she also earned a Ph.D. in Adult and Higher Education.

Margi Sirois
Director of Veterinary Technician Programs
Margi is certified as both a veterinary technician and laboratory animal technician and has over 25 years of experience as a veterinary technician educator. Dr. Sirois received her Ed.D. in Instructional Technology and Distance Education from Nova Southeastern University. She also holds an A.A.S. degree in Veterinary Technology, and a B.S. and M.S. in Biology.
Nursing (RN-BSN) Faculty
Marcella Atwater
Marcella has been actively involved in the nursing profession for more than 35 years and is a seasoned nurse educator and clinician. In addition to teaching a variety of courses in traditional and non-traditional programs, she has taught both undergraduate and graduate students. Marcella is certified by the American Nurses Credentialing Center as a Clinical Nurse Specialist in Adult Psychiatric and Mental Health Nursing. She completed her first Master's degree in Community Psychiatric Mental Health Nursing from Hampton University and her second Master's degree in Counseling from North Carolina Central University. Marcella earned her Ph.D. in Education from Capella University.
Lauren Echefu-McCray
Lauren is an experienced nurse and nursing informaticists whose commitment is to provide a positive learning environment for her students. Her BSN is from Florida A&M University and MSN in Nursing Informatics from Walden University. She is also a certified medical billing professional, has expertise in multiple electronic medical records platforms, the use of informatics in the interdisciplinary healthcare environment, nursing management, and healthcare economics.

Cevette Hall
Cevette Hall brings more than 30 years of dedicated professional nursing experience to Madison School of Healthcare. She is a Board Certified Advanced Practice Nurse specializing in Adult Health. She holds a Bachelor's of Science in Nursing from the University of Tennessee, an Advanced Practice degree from Meharry Medical College, a Master's in Science from Memphis State University, a Doctor of Health Science from Nova Southeastern University and a Doctor of Nursing Practice from Union University.

Joyce Hartis Johnston
Joyce earned a Bachelor of Science degree in Nursing from Old Dominion University, an M.B.A. from Averett University, and a Doctorate of Nursing Practice from Case Western University. She has also graduated from The Management Institute at Roanoke College and the Mid-Atlantic VA Health Care Network's Leadership Development Institute.

Sandra Kleiman
Sandra brings to Madison School of Healthcare the knowledge and experience of a practicing nurse and an educator with a passion for teaching. Sandra's nursing background includes oncology, neonatal intensive care, emergency room case management, utilization review, denial and appeals management, correctional health, and nursing education. Sandra earned her Bachelor's of Science degree in Nursing with honors from Chamberlin College of Nursing and a Master's in Nursing Education from Western Governors University.

Cynthia Payne
Cynthia has been an active nurse and an instructor for over 25 years. Using her practical experience gained in a variety of clinical and hospital settings and a distinguished teaching career, she is ready and excited to help Ashworth nursing students reach their potential. In her nursing career Cynthia gained experience in the areas of acute care and in-patient to out-patient transitions, among other skills. Cynthia earned a Bachelor's of Science in Nursing from Howard University, a Master's of Science in Nursing from Georgia State University, and a Post-master Certification from Frontier University.
Veterinary Technician Faculty

Kara M. Burns
Kara has been an educator for 25+ years and is the Founder and President of the Academy of Veterinary Nutrition Technicians and is the president of the National Association of Veterinary Technicians in America (NAVTA). An author and international speaker, she serves on many boards in the profession.

Jaime Chasen
Jaime spent 10 years working as a CPA before choosing Veterinary Technology as a second career in 2006. She has worked as an RVT for specialty practices in their ICU, Emergency and Internal Medicine departments, and served as an adjunct instructor, tutor, and lab manager for several Vet Tech programs.

Lea Craig
Lea serves as lead faculty member for the Madison's Veterinary Technician program. She graduated with a Bachelor's of Science degree in Animal Biology from the University of Guelph in Canada in 2003 and graduated from the Doctor of Veterinary Medicine Program at Ontario Veterinary College in 2007. Following graduation, she worked at an AAHA accredited small animal veterinary hospital near Toronto, Canada for three years. Lea also worked for an AAHA accredited Small Animal Hospital in Lawrence, Kansas and has been teaching online veterinary technician courses since 2013.

Amy D'Andrea
A veterinary technician for over 22 years, Amy holds registrations and certifications in multiple states. She completed her Associate's and Bachelor's degrees in Veterinary Technology at Mount Ida College before earning her Master's in Education from American Intercontinental University. While teaching in higher education, Amy became a nationally renowned speaker and authored various publications, including 3 textbooks. Amy has served as President of the National Association of Veterinary Technicians in America and is the founder of Pet Emergency Education, an animal CPR, First Aid and emergency training company.

Katie Foust
Katie is a certified vet tech with a bachelor's degree in Veterinary Science. She has 16 years of experience in general practice, emergency hospitals, and animal shelters. Her primary interests include clinical laboratory & pathology, surgical nursing & anesthesia, and large animal nursing.

Dr. Steven Joseph
Dr. Joseph is the Clinical Coordinator for our Veterinary Technician program. A graduate of Kansas State University's College of Veterinary Medicine and a former frontline veterinarian, he has served as secretary for the American Association of Corporate and Public Service Veterinarians and as president of the Kansas Veterinary Medical Association.

Joshua Schlote
Joshua is a Licensed Veterinary Technologist with 16 years of veterinary experience in small animal medicine, emergency/critical care, referral/specialty care, and education. He co-authored the textbook Diagnostic Imaging for Veterinary Technicians.

Ann Wortinger
Ann serves as Academic Advisor for the Madison's Veterinary Technician program. She is a graduate of Michigan State University and has been a practicing veterinary technician for over 33 years. She began her career in general practice medicine and transitioned to emergency/critical care medicine, working in specialty practice for over 16 years and in veterinary technician education for over 10 years. Ann received her specialty certification in Emergency/Critical Care (ECC) in 2000, Small Animal Internal Medicine (SAIM) in 2008 and Nutrition in 2013.
Career and Degree Program Faculty
Kevin Adu
Kevin has experience in managed care including working with HMOs, PPOs, Medicare and Medicaid, IPAs and PHOs. For many years he has held various marketing roles, including ownership of an independent consulting practice. He has a M.B.A. from Mercer University. Specialty in Healthcare Marketing.
Dennis Balsam
Dennis is an experienced health educator with a broad background in managed care, new business development, strategic planning and healthcare operations. He is president of a healthcare financial services firm. Dennis has a M.P.H. from Emory University. Specialty in Managed Healthcare.
Kenneth Bausch
Kenneth is a noted speaker, author and educator, bringing broad wisdom and a strong grasp of contemporary healthcare issues to the study of ethics. He has a Ph.D. from the Saybrook Institute. Specialties in Healthcare and Human Resources.
Jack Bernard
Jack has held top executive positions with hospitals and health maintenance organizations. He is an expert in strategic planning and is widely published. He has a M.S. in Public Administration from Georgia State University; Certificate in Health Policy, Planning and Regulation from Harvard University. Specialities in Healthcare Politics and Policy.
Latricia "Michelle" Carter
Michelle has worked in the healthcare industry for almost a decade managing various medical offices and working as a patient care technician. She has a wealth of experience to share with her students who are looking to work in the field of healthcare management or administration. She has been teaching healthcare management and administration courses online since 2010. Michelle has a M.S.H.M. and M.B.A. from American Intercontinental University. Specialty in Healthcare Management and Administration.
John Cascone
John is a successful corporate executive who has taught graduate management courses. He is also an international management consultant. He has a Ph.D. from the University of Georgia. Specialty in Medical Sociology.
Diahanna Fuller
Dr. Fuller has more than 20 years of experience in the healthcare industry. She has dedicated research efforts to healthcare delivery and policy in the U.S., global healthcare, and healthcare laws and ethics. Dr. Fuller earned her D.H.A. from Cappella University. Specialties in Healthcare and Public Health.
Valerie Grapshi
Valerie is a reimbursement manager and certified medical coder. She has worked in nearly every medical specialty in a variety of business functions, with an emphasis on healthcare compliance. She has two B.S. degrees from Florida Atlantic University. Specialty in Medical Coding.
Sherry Grover
Sherry has spent the last 23 years working in various business/professional positions in the healthcare environment at a major hospital. In addition, she has been teaching online for the past eight years. She has taught various bachelors and masters courses in healthcare, public health, health education and health and wellness. Specialties in Health Studies and Health Care Management.
Ellen "Ellie" Halibozek
Ellen has more than 20 years of experience teaching and developing healthcare curricula beginning with her degree emphasis in curriculum and instruction. She is a Certified Medical Coder, member of the AAPC (American Academy of Professional Coders), and consultant with Pearson Education. Specialties in Medical Billing and Coding, Medical Transcription.
John E. Long
John has more than 17 years of medical office management experience. Her areas of expertise include financial issues, marketing and personnel benefits associated with group practices. Specialties in Medical Office Management; Medical Terminology and Health Records Management.
Loretta Maples
Loretta registered medical technologist, specializing in lab administration, OSHA compliance and computerized billing. She has a M.S. from Rollins College. Specialties in Medical Office Management, Medical Coding and Medical Terminology.
Robert Rodriguez
Robert is a well-known health industry executive and author. He has achieved success directing the marketing, finance, and business development functions for hospitals and other health-related firms. He has a Ph.D. from Capella University. Specialty in Healthcare.

Katrina Simpson
Katrina is certified in Sterile Processing through the Certification Board for Sterile Processing and Distribution (CBSPD). She received her M.A. in Human Services Counseling: Executive Leadership from Liberty University and also has a B.S. in Healthcare Administration and an A.S. in Health Sciences. Specialty in Sterile Processing.