Your Online Instructors
Meet Our Fine Online Faculty and Staff
We are proud of the commitment and professional expertise of our dedicated online faculty and staff. Our educational administrators and academic advisors have extensive experience in career education. They are also experts in proven online learning strategies.
Madison School of Healthcare Administrators
Veterinary Technician Faculty

Jaime Chasen
Jaime spent 10 years working as a CPA before choosing Veterinary Technology as a second career in 2006. She has worked as an RVT for specialty practices in their ICU, Emergency and Internal Medicine departments, and served as an adjunct instructor, tutor, and lab manager for several Vet Tech programs.

Lea Craig
Lea serves as lead faculty member for the Madison's Veterinary Technician program. She graduated with a Bachelor's of Science degree in Animal Biology from the University of Guelph in Canada in 2003 and graduated from the Doctor of Veterinary Medicine Program at Ontario Veterinary College in 2007. Following graduation, she worked at an AAHA accredited small animal veterinary hospital near Toronto, Canada for three years. Lea also worked for an AAHA accredited Small Animal Hospital in Lawrence, Kansas and has been teaching online veterinary technician courses since 2013.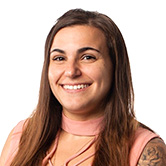 Suzanne Fauver
Suzanne is a Clinical Coordinator of the program and a certified veterinary tech. She is a graduate of Johnson College. She has experience in emergency medicine and general practice. She has been working in education for over 5 years.

Katie Foust
Katie is a certified vet tech with a bachelor's degree in Veterinary Science. She has 16 years of experience in general practice, emergency hospitals, and animal shelters. Her primary interests include clinical laboratory & pathology, surgical nursing & anesthesia, and large animal nursing.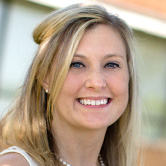 Megan Leonard
Megan Andrews is the Director of the Veterinary Academy and has been a certified veterinary technician for 13 years.
She graduated class valedictorian from a local Vet Tech college and also holds a bachelor's degree in business from Penn State University.
Megan has over 6 years of experience as a veterinary technician educator and has held various leadership roles. Prior to working as an educator, she worked in general practice as a certified veterinary technician.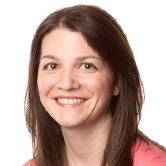 Lauren Levish
Lauren is a certified vet tech with an Associate degree in veterinary technology. She earned her degree from Johnson College in 2004 and became licensed the same year. Since that time, Lauren has worked in general practice and well as emergency and surgical referral practices. She also has also been a vet tech educator for 7 years with experience both in the classroom and in distance education.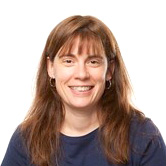 Vicki McLain
Vicki has been an online educator for over seven years. Prior to that, she practiced extensively in the field as a veterinary technician. This includes three years in a general animal practice and thirteen years in the research environment. She is LATG certified through AALAS and earned her VTS in Laboratory Animal Medicine in 2017.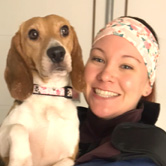 Deanna Renner
Deanna is a Licensed Veterinary Technician with 13 years of experience in small animal medicine, emergency and specialty medicine and lab animal medicine. She has also been a veterinary technician educator for almost 8 years.

Joshua Schlote
Joshua is a Licensed Veterinary Technologist with 16 years of veterinary experience in small animal medicine, emergency/critical care, referral/specialty care, and education. He co-authored the textbook Diagnostic Imaging for Veterinary Technicians.

Ann Wortinger
Ann serves as Academic Advisor for the Madison's Veterinary Technician program. She is a graduate of Michigan State University and has been a practicing veterinary technician for over 33 years. She began her career in general practice medicine and transitioned to emergency/critical care medicine, working in specialty practice for over 16 years and in veterinary technician education for over 10 years. Ann received her specialty certification in Emergency/Critical Care (ECC) in 2000, Small Animal Internal Medicine (SAIM) in 2008 and Nutrition in 2013.
Career and Degree Program Faculty
Kevin Adu
Kevin has experience in managed care including working with HMOs, PPOs, Medicare and Medicaid, IPAs and PHOs. For many years he has held various marketing roles, including ownership of an independent consulting practice. He has a M.B.A. from Mercer University. Specialty in Healthcare Marketing.
Dennis Balsam
Dennis is an experienced health educator with a broad background in managed care, new business development, strategic planning and healthcare operations. He is president of a healthcare financial services firm. Dennis has a M.P.H. from Emory University. Specialty in Managed Healthcare.
Kenneth Bausch
Kenneth is a noted speaker, author and educator, bringing broad wisdom and a strong grasp of contemporary healthcare issues to the study of ethics. He has a Ph.D. from the Saybrook Institute. Specialties in Healthcare and Human Resources.
Jack Bernard
Jack has held top executive positions with hospitals and health maintenance organizations. He is an expert in strategic planning and is widely published. He has a M.S. in Public Administration from Georgia State University; Certificate in Health Policy, Planning and Regulation from Harvard University. Specialities in Healthcare Politics and Policy.
Latricia "Michelle" Carter
Michelle has worked in the healthcare industry for almost a decade managing various medical offices and working as a patient care technician. She has a wealth of experience to share with her students who are looking to work in the field of healthcare management or administration. She has been teaching healthcare management and administration courses online since 2010. Michelle has a M.S.H.M. and M.B.A. from American Intercontinental University. Specialty in Healthcare Management and Administration.
John Cascone
John is a successful corporate executive who has taught graduate management courses. He is also an international management consultant. He has a Ph.D. from the University of Georgia. Specialty in Medical Sociology.
Diahanna Fuller
Dr. Fuller has more than 20 years of experience in the healthcare industry. She has dedicated research efforts to healthcare delivery and policy in the U.S., global healthcare, and healthcare laws and ethics. Dr. Fuller earned her D.H.A. from Cappella University. Specialties in Healthcare and Public Health.
Valerie Grapshi
Valerie is a reimbursement manager and certified medical coder. She has worked in nearly every medical specialty in a variety of business functions, with an emphasis on healthcare compliance. She has two B.S. degrees from Florida Atlantic University. Specialty in Medical Coding.
Sherry Grover
Sherry has spent the last 23 years working in various business/professional positions in the healthcare environment at a major hospital. In addition, she has been teaching online for the past eight years. She has taught various bachelors and masters courses in healthcare, public health, health education and health and wellness. Specialties in Health Studies and Health Care Management.
Ellen "Ellie" Halibozek
Ellen has more than 20 years of experience teaching and developing healthcare curricula beginning with her degree emphasis in curriculum and instruction. She is a Certified Medical Coder, member of the AAPC (American Academy of Professional Coders), and consultant with Pearson Education. Specialties in Medical Billing and Coding, Medical Transcription.
John E. Long
John has more than 17 years of medical office management experience. Her areas of expertise include financial issues, marketing and personnel benefits associated with group practices. Specialties in Medical Office Management; Medical Terminology and Health Records Management.
Loretta Maples
Loretta registered medical technologist, specializing in lab administration, OSHA compliance and computerized billing. She has a M.S. from Rollins College. Specialties in Medical Office Management, Medical Coding and Medical Terminology.
Robert Rodriguez
Robert is a well-known health industry executive and author. He has achieved success directing the marketing, finance, and business development functions for hospitals and other health-related firms. He has a Ph.D. from Capella University. Specialty in Healthcare.

Katrina Simpson
Katrina is certified in Sterile Processing through the Certification Board for Sterile Processing and Distribution (CBSPD). She received her M.A. in Human Services Counseling: Executive Leadership from Liberty University and also has a B.S. in Healthcare Administration and an A.S. in Health Sciences. Specialty in Sterile Processing.